WELCOME TO APICONSULT
THE BEEKEEPING RESOURCE CENTRE
The purpose of this web site is to assist the development of beekeeping in Africa through sharing information appropriate to African beekeeping amongst those involved in beekeeping on the continent and beekeepers throughout the world.  We aim to share knowledge, ideas, create linkages and friendships. We believe that knowledge sharing is a two way process and that beekeepers in other parts of the world can also learn from the wealth of traditional African beekeeping knowledge.  African bees (Apis mellifera scutellata and other African bee races) can be defensive and require appropriate handling and management (see link to Free book below in English/French).

Free E-Book Download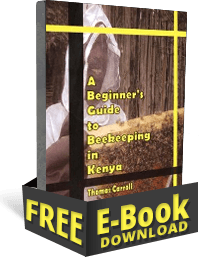 NEWS

© Copyright Apiconsult 2019. All rights reserved.