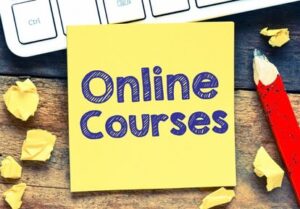 New Year Course Sale 2021
New Year Flash Sale! Get my top selling courses for up to 90% off until January 3rd 2021.  During this holiday season, give yourself a gift that can last a lifetime and can help you transform your life.
Beekeeping: A first course for Aspiring Beekeepers ($12.99)
Designed specifically for the non-beekeeper.  Explore beekeeping as a new, exciting and rewarding lifetime activity.
https://www.udemy.com/course/beekeeping-an-introduction-for-aspiring-beekeepers/?couponCode=NEWYEARSALE2021
Background to Beekeeping: Start with Why! ($14.99)
Understand in depth why you should become a beekeeper and how beekeeping can transform your life for the better.
https://www.udemy.com/course/background-to-beekeeping/?couponCode=NEWYEARSALE2021
Goal Setting 2021: Set & Achieve Big, Hairy, Audacious Goals ($12.99)
Identify your Life's Purpose and Vision, then set and achieve Big, Hairy, Audacious long term Goals (BHAGs) in 2021 and over the coming years.
https://www.udemy.com/course/goal-setting-101-how-to-set-and-achieve-goals/?couponCode=NEWYEARSALE2021
Future Skills 2030-Prepare for the 4th Industrial Revolution ($14.99)
Understand the technological changes happening all around us today and the skills needed to future-proof your career.  If you are considering a career change in 2021 then this course will definitely guide you as to which jobs are in and which jobs are out.
https://www.udemy.com/course/future-skills/?couponCode=NEWYEARSALE2021
Transform Your Life: 30 Experiments in Personal Change 2021 ($12.99)
Thirty personal growth experiments to reinvent yourself and build the life you want in 2021 and beyond.
https://www.udemy.com/course/transform-your-life-experiments-in-personal-change/?couponCode=NEWYEARSALE2021
I look forward to seeing you on any of the above courses.
Very best wishes for 2021!
Tom