'A Beginner's Guide to Beekeeping in Kenya'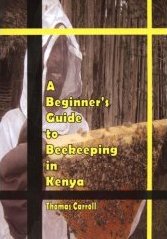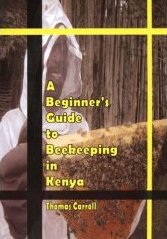 Reader's Feedback on the Guide:
"It is a wonderful and easily understandable introduction to beekeeping with all the important tips and advice……….it is by far the most informative book (about Kenyan beekeeping)"
Read the full article – click on the link below:
The Organic Farmer Magazine, Nairobi, June 2007
"Congratulations for your Beekeeping Guide that is very interesting, complete and useful not only for the Scutellata beekeepers but for the Adansonii ones in Central and West Africa where the problems are similar"
Andre, July 19th 2006
"I have downloaded the book. I am already reading it – it is very informative."
John Kieti, August 23rd 2006, Kenya
---
Beekeeping & Candle Making Courses:
This course is for the absolute beginner who has no experience of beekeeping at all.  Please click here to find out more: https://www.udemy.com/course/beekeeping-an-introduction-for-aspiring-beekeepers/?referralCode=91A95EDF5B1EEE3EFAAD
This course explores in detail why you should become a beekeeper – Click here for the best current price on Udemy:  
Participant's feedback:
"The course was exactly what I was looking for. Simple and to the point. Mr Carroll is very precise and clear about what beekeeping can do, and more importantly what it cannot do. Thanks "
Beginning in Beekeeping: Start Your Very First Beehive!
My latest beekeeping course (Launched in 2021) with over 12 hours of video content will take you from being a non-beekeeper step by step to being a beekeeper.  This is the 'How' of beekeeping.  Click here for the current best price.
Some Participant feedback on the course:
"Very comprehensive course! I learned a ton!"  Matthew P.
"Amazing practical knowledge, learnt" Kagyenyi B.
This is my new course launched June 2022.  Please check out the details here.
This is my new course launched July 2022.  Please check out the details here.
I look forward to seeing you on any of the above courses!
Please Click Subscribe Below for FREE book and Newsletter:
When you click subscribe below and enter your email address to sign-up to the Apiconsult newsletter you will be sent a confirmation email to verify your email address. When you verify your email address we will send you a link to download your free book. We respect your privacy and hate spam and will not share your email address with third parties.